Solve problems... Find opportunities... Use Data as a competitive advantage!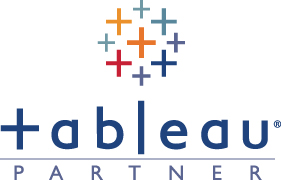 After implementing major Analytics and Business Intelligence "BI" solutions for the public sector in Oman, Sakhr software has been appointed as the Tableau official partner in Oman.
Organizations have to access data in all shapes and sizes, streaming in from every direction. To keep pace, private and public companies of all sizes need the right tools, capabilities, and processes to rapidly act on insights.
Recognizing that numbers alone don't tell the full story, Sakhr software put together a set of professional services for data cleansing and validation combined with Tableau Software tools to help anyone and everyone see and understand their data. Elegant, interactive data visualizations enable people to answer questions as they arise, and then share those insights with the click of a button.
Sakhr is home to the best and brightest in the business.
How can Sakhr and Tableau help?
To implement a new tool successfully, you need to understand—and plan for—how it will impact your people, processes, and technology.
That's our specialty. We approach Analytics and visualizations projects holistically, bringing together our experts across business disciplines and industries to solve business problems using our data analytics expertise combined with Tableau's unique tools .
We help companies at all stages of their Tableau maturity get the most value from the tool and ensure they're equipped for success. Whether you're just getting started with data visualizations and analytics, fine-tuning Tableau deployments across your enterprise, or somewhere in between, we have the experience and expertise to help.
Our Tableau services
---

Strategy
Define your strategy to incorporate Tableau into your business, considering people, processes, governance, and technology.

Tailor-made data visualizations
Work collaboratively to create custom-built, interactive data visualizations that meet your business needs.
Data foundation
Design and deploy a secure, high-performance, scalable foundation to seamlessly integrate Tableau into your existing environment.
Training and adoption
Train your end users and foster a culture of enablement.
Custom Tableau solutions
Build a custom-developed solution, whether it's a portal, web application, or automated workflow.
Tableau best practices
Learn the latest and greatest guidance from Tableau and champion best practices throughout your organization.
Please Contact Us
---
Please send an email to:

This email address is being protected from spambots. You need JavaScript enabled to view it.,
or call Amr Hammad at:

+96895094139

+968 24490815 - Ext: 200
It will be our pleasure to call or visit you.!!
Try Tableau's tools
---